In this special Clean Comedy Time Podcast episode, we're introducing you to another podcast Aaron Sorrels is doing with Jason Earls about the Soapstone Comedy Club in Horizon Worlds, Well MetaVersed. You can find episodes on YouTube, Apple Podcasts, and Spotify.
In this episode of Well MetaVersed – Drama Driven Culture.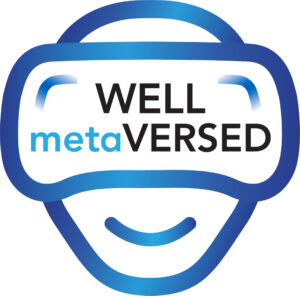 Jason Earls
Jason Earls is a gifted storyteller, comedian, actor, and author with the unique ability to connect to the heart of ALL people. Jason is the star of the weekly TV series "Kids Beach Club" which airs nationally and is the winner of four prestigious Telly Awards for excellence in television programming. When he's not on stage, he's most likely spending time with his bride of over 20 years, Terri, and their beautiful children. Jason is on a mission: He doesn't live to make you laugh; he makes you laugh to help you live!
Aaron Sorrels
Known as the Unemployed Alcoholic, Aaron Sorrels helps people laugh while sharing his journey through addiction and recovery. Aaron is the cofounder and cohost of Clean Comedy Time, the cohost of the Well MetaVersed podcast, and the world creator of the soapstone comedy club in Horizon Worlds, a virtual reality comedy club with over 10,000 visitors each week.